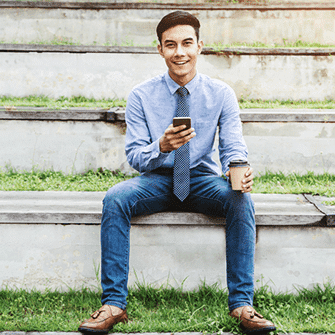 Memorandum of Understanding

A memorandum of understanding (MOU) is a valuable instrument for establishing a commercial connection between two parties. It's important to note that it's a non-legally binding document that's made before a contract is signed. It establishes a basic intention between the parties to establish business connections by recording suggested terms and establishing a basic purpose between the parties to establish business relations.
A Memorandum of Understanding (MoU) is a document in which two or more parties declare that they agree on a common course of action or business. It is the first stage of the making of a contract. An MoU is generally recognised as binding even though it creates no rights and obligations in itself. To be legally operative, an MoU must identify the contracting parties, spell out the subject matter of the agreement and its objectives, summarise the essential terms and must be signed by the contracting parties.
Covers Entire Relationship
The Master Service Agreement covers the entire relationship between service provider and customer, covering all aspects of the contract that are likely to arise. Such an agreement is beneficial to have in place before starting a long-term relationship with a vendor/customer.
Saves Time
It provides a framework to quickly negotiate agreements. Therefore, the same terms need not be repetitively negotiated for deals that are very similar to each other.
2 WORKING DAYS
Once you send in a request, our representative will get in touch with you to understand your requirements. If further details are required, we will contact you for the same. Once these are in, we will work on the request and send it to you for review within 3 to 4 working days. Feel free to get back to us if you would like any changes.
2 WORKING DAYS
In case you would like any changes to the agreement, our lawyers will work on them. Two rounds of iterations are included in the original price.
4 BUSINESS DAYS
At Vakeelji, we can deliver all your documentation requirements in just four working days. And if you're not totally satisfied, we'll take another couple of days to work on the modifications you need. All at the lowest price, both online and offline.
9.1 CUSTOMER SCORE
We make your interaction with government as smooth as is possible by doing all the paperwork for you. We will also give you absolute clarity on the process to set realistic expectations.
160 STRONG TEAM
Our team of experienced business advisors are a phone call away, should you have any queries about the process. But we'll try to ensure that your doubts are cleared before they even arise.
Reasons to draft Memorandum of understanding
Entrepreneurs choose to register a company due to various reasons. Two of the main reasons is that a company is a distinct legal entity having perpetual succession. Hence, a company is not affected by the death, insanity, or insolvency of an individual member. The following are some of the top reasons to register a private limited company in India.
1.Establishes a Common Intention
An MOU might be quite advantageous to your business connections. If there are no clear conditions and no adequate communication, transactions are almost guaranteed to fail. This is why having a Memorandum of Understanding in place is so beneficial. Parties may simply communicate their criteria and expectations. As a result, a common goal for future meetings will be developed.
2.Reduces the Risk of Uncertainty
MOUs are a fantastic tool to avoid miscommunications regarding expectations and goals. When it comes to long-term business cooperation and relationships, this is extremely vital.
3.Records Prior Agreements
Two or more parties agree on particular conditions throughout the course of discussions, which will later appear in the future contract. MOUs are helpful since they document what has been agreed upon during the negotiations.
4.The Ease of Ending Engagements
As MOU can facilitate positive relations between parties as terms are clearly set out
Provides a Framework for Future Dealings
Even for seasoned organisations, engaging into a formal contract when the project is complex or over a lengthy period of time can be intimidating. As a result, an MOU can help you relax. The suggested terms being laid out in advance in a document gives a framework for future negotiations. The MOU might serve as the foundation for a future contract. If there is any doubt, it can be resorted to as a reminder of the parties' goals and intents.
What is the Price I Need to Pay for drafting of Memorandum of Understanding ?
The Cost of Incorporation / Registration a Company would vary from INR 6899/- to INR 29899/- depending upon the plan you choose.
Pay as you
go

grow pricing
All Inclusive Pricing - No Hidden Fee
Basic
₹
6899
all inclusive fees
2 Digital Signature - 2 Year Validity 1
2 Director Identification Numbers
Name Approval 2
Authorised Capital Fee 3
Incorporation Fee
Stamp Duty 4
PAN & TAN
LEDGERS Billing Software 5
Bank Account Opening
Commencement of Business

Basic
₹
6899
all inclusive fees
2 Digital Signature - 2 Year Validity 1
2 Director Identification Numbers
Name Approval 2
Authorised Capital Fee 3
Incorporation Fee
Stamp Duty 4
PAN & TAN
LEDGERS Billing Software 5
Bank Account Opening
Commencement of Business

Basic
₹
6899
all inclusive fees
2 Digital Signature - 2 Year Validity 1
2 Director Identification Numbers
Name Approval 2
Authorised Capital Fee 3
Incorporation Fee
Stamp Duty 4
PAN & TAN
LEDGERS Billing Software 5
Bank Account Opening
Commencement of Business

Frequently Asked Questions